Electronic Device BusinessDevices Built Directly into Products
Thermoelectric Module
By passing a direct current and resulting into thermo amplitude, here is the Temperature Control Semiconductor (Peltier Elements)
Thermo-electric modules are plate-like semiconductor cooling devices that work by using the movement of heat when a current flows through the junction of two different metals. Compact, lightweight, and Freon-free, they are used in climate control seats of automobiles, cooling chillers, optical communications, biotechnology, air conditionners, dryers and a variety of consumer electronic products.

Please contact :
Sören Meyer
Ferrotec Europe GmbH
The SQUAIRE 15, Am Flughafen, 60549 Frankfurt am Main
T: +49 (0)6435 704 20
M: +49 (0)172 723 5545
smeyer@de.ferrotec.com
History of Thermo Module Development
Thomas Seebeck Thomas Johann Seebeck, (b. April 9, 1770 – d. December 10, 1831) was an Estonian physicist. In 1821, in a bi-metal circuit, he discovered that a temperature difference between the contact points of the metals caused a compass needle to deflect. Today this is called the Seebeck effect.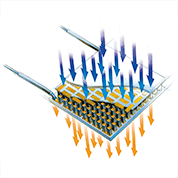 Thermoelectric Handbook
The Cambion Thermoelectric Handbook, authored by President Yamamura (pub. 1971)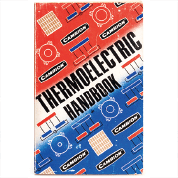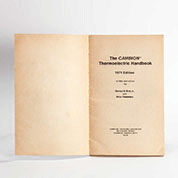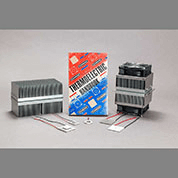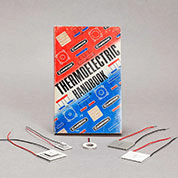 Thermo Electric Module Assembly
Applied products of Peltier electronic cooling using our thermo-modules. As a leading manufacturer of thermo-module technology, in addition to the standard line-up, we flexibly meet the needs of our customers with custom products. We can support the design and manufacture of products for both small-scale and mass-production.
Thermoelectric Chiller Assembly
■Up to 350W cooling power
■Liquid-to-Air Peltier Assembly
■Quick fittings
■Compact and suitable in any orientation
Typical Applications
■Laser cooling
■Aesthetic/cosmetic devices
■Low power industrial cooling
■Medical or Laboratory equipment
Features/Benefits
■Liquid-to-Air Peltier assembly, high reliable solid-state technology and maintenance-free system
■Optimized cooling performance offering high efficiency
■Quick One-touch fittings, for fast and easy water pipe connection
■Hybrid liquid plate made of copper and aluminum, for better heat exchange and use of deionized water
■Compact design that will fit most installations
■RoHS Compliant
Cooling Performance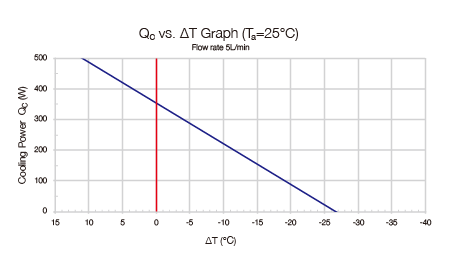 Dimensions and Mounting holes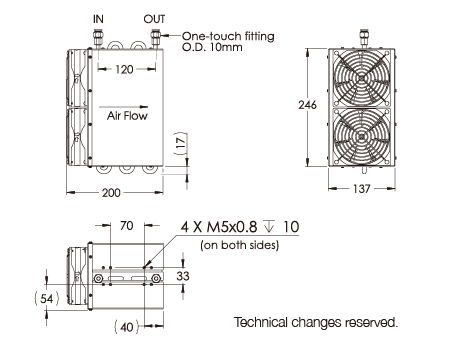 Technical Data
| | |
| --- | --- |
| Model N° | A340-24-LA-002 |
| Voltage | 24 VDC |
| Rated Current | 14A to 16A |
| Cooling Capacity (ΔT=0°C) | 350 W |
| Operating Temp. (Water) | 5°C to 60°C |
| Overheat Thermostat | 85°C |
| Temperature Sensor | 1KΩ@25°C |
| Low Noise Level | - |
| Material | Tubing: Copper / Fitting: Brass |
| Weight | 7kg |
| Mounting | Horizontal and Vertical |
Industries that use these technologies
Detailed Information on this Technology
Ferrotec USA

Thermal Solutions

Web
Manufacturing Bases
Brochures